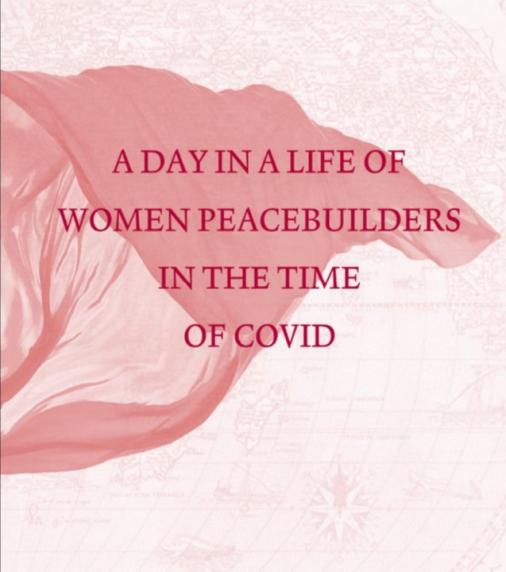 "A Day in Life of Women Peace Builders in Time of COVID", by Democracy Now
The book "A Day in a Life of Women Peace Builders in the time of COVID" is published a year after 54 women (the new 'fifty' ..) around the globe were asked to describe a routine day in Corona's time.
The articles were planned to be published at the Peace event of Award for Young Women around the world, in September 2020. Women who fight for other women, in some places at real life risk. Diverse Issues as freedom of speech and the right to be an independent woman and the right to living and earn in an equal and respectful manner. As a member of global environmental justice forums, we have witnessed in recent years too many homicides of indigenous women, protecting their natural environment, from the predatory hands of corporations that covet land resources not theirs, seeking to develop indigenous lands where indigenous societies preserved for hundreds and thousands of years , Especially in South America, but also in other regions rich in natural resources and tragically poor in human spirit and the ability of the governance authorities to protect the lives of the inhabitants, especially of women. There are also peace movements in conflict zones around the world, as in our region where women have a great right in consistent and uncompromising leadership to establish steps that are milestones for peace.
In the ocean of global action, there is the activity of the Association for Environmental Justice in Israel, together with women from Palestine and other Arab countries, who in recent years have collaborating in shared initiative "Cross-border processes - women and the environment". The target is to Build peace, but first fight for environment free from hazards of pollution and healthier in a model that shares between two population groups whose political leaders have failed to make peace, and scarified the people and the environment. Our activity is aimed at the empowerment of women, and at the delicate fabric of relationship to embroider a structure of environmental projects that are purely the bricks for peace agreements that, even if delayed, will come. We are there, and we will continue to do so.
Regarding my article, it was written in May 2020 on the day the trial was held against the possibility that Benjamin Netanyahu could serve as prime minister, and was broadcast live on television as a historical record in real time. Who would have believed that a year later we are in the same place towards a fourth election, with much less optimism and hope for change? It seen then that we are nearing the end of the closure (then not even called 'first closure'), and there were talks of a September meeting, where women from dozens of countries could meet and continue face-to-face conversations to plan joint initiatives.
The corona had scheduled things differently, the peace event for young women did not take place in 2020, and will take place later this year and will be dedicated to young women from the medical field who were at the forefront of the fight against the corona pandemic.
Please find the link to the book. My story is number 29 (page 73), and that of my friend and colleague Fadwa Khawaja from Palestine, No. 24 on page 64. Before, between and after other stories of inspiring women who choose to challenges dark places around the Globe, and create change for women to a much better place with hope.
Carmit Lubanov, AEJI director
#ChooseToChallenge International Women Day 2021